Artifacts are special items dropped by Bosses that increase different stats of the player when obtained.
These artifacts can give different boosts, with the value of the boost based on both the number of bosses killed and the difficulty of the boss from which the artifact is coming from.
*This boost doesn't effect Mini Chests.
When obtained, each artifact will select between 3 and 4 boosts from this pool** (the first one will always be a multiplier for one of the base stats) and give them a value inside the range for that artifact.
**A boost can be picked up twice, further research of the mechanic is on-going
When 2 or more artifacts that enhance the same value are possessed, the increase will sum (example, if a player has an artifact with x1.3 Psychic and another with x1.4 Psychic, the total boost will be x1.7, 1 + (0.3 + 0.4)).
N.B. Each player that has damaged the boss will have a chance of obtaining an Artifact.
Artifact Stats
Nightmare's Treasure
(Note: a player can get two boosts from the same category ex. two earth damage multipliers) Dropped by Nightmare with a 25% chance, it can give different boosts:
Frost Entity's Claw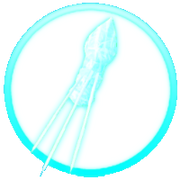 (Note: a player can get two boosts from the same category ex. two earth damage multipliers) Dropped by Frost Entity with a 25% chance, it can give different boosts:
Volcagon's Wing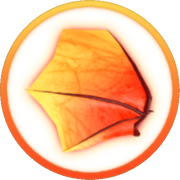 (Note: a player can get two boosts from the same category ex. two earth damage multipliers) Dropped by Volcagon with a 25% chance, it can give different boosts:
Trivia
*https://discord.com/channels/532617768739274768/696460081088168040/839914203032977438